Photo by ian dooley on Unsplash
Today, we'll be taking a look at the best laptops for productivity. There's a lot of things that can come under the umbrella of productivity and making all of them the focus of this article; may make this the longest post I've ever written on this blog, even though it is my 3rd post yet since I started it. 😋
I'd also like to apologize if you get annoyed with these emojis that I always use, because I love to throw in a joke here and there, or just generally like to make people happy, that's why Its a habit by now to introduce emojis into whatever I am writing about.
Anyways…
I hope this long article helps at least one person out there reading it because I'll try my best to make it the ultimate resource possible on this subject. I also love talking about laptops and technology in general, so that also may contribute to make this an even longer post than it had to be 😅
Sounds good?
Let's get started then!
The Best Laptops for Productivity in 2021
I'm a human being, after all, so my research may have some defects in it, meaning it will not be perfect, so don't hesitate to double-check whatever I mention here if it is really the best or not. If it is, sweet- and if it's not, please comment down below and let me know if you found something better while researching, I'd love to feature it here as well.
Laptops for Video Editing
To kick things off, I'll be going over the best laptops for video editing. There are going to be three laptops in each category at a minimum; I'll see if I can find more good ones, I'll add them in for sure.
Premiere Pro
Because the majority of the people who do video editing use Premiere Pro as their primary video editing software; therefore, I'll find laptops that will do well with Premiere.
Premiere focuses more on single-core performance than multi-core, at least while you're doing your editing in the timeline, but when it comes to rendering, more cores mean faster render times. If you need faster rendering times, I'd then suggest going with a Ryzen processor, or get an Intel one that has a high number of cores.
Zephyrus G14 is all you need!
If you're looking for a full-fledged desktop performance on a laptop, you have to get this bad boy! I'm not sure if I can do justice and praise it as it deserves to be praised, but I'll still try!
It has a Ryzen 9 4900HS CPU that is an 8-Core processor and kicks ass in multi-core as well as single-core performance when it comes to Intel laptops with the same i9 processor.
It can do all kinds of productivity work, as well as kick ass in gaming of all of the Intel offerings at the moment, even the i9 ones. I'd definitely get this laptop if I had the budget for it 😅 Yes, I'm a broke-tech-gamer-review guy right now that needs to get his stuff together and start earning some bucks.
The shocker is, it consumes less power than Intel i9 and still manages to beat it by a long shot, as you'll see in Linus' video that I'll embed for you to see all this with your own eyes.
Also, because this is a great laptop that can be an overall beast of a machine that does almost everything great, I'll probably be repeating this recommendation over and over in this article a few times, because it's so good that it fits almost everywhere.
Also see: Zephyrus G14 vs. Alienware M15 R3 – (R9 vs. i7)
In the future, I'll perhaps do another post that only shows you all the laptops that use Ryzen 9 4900HS CPU, so you get a better idea of which design of laptop you need with this beast of a processor from AMD. Because I'm getting really excited to see how many other laptops are there that feature this CPU, so I can get my hands on the one that looks the best and has the best build quality out of the bunch.
Although I'm not sure if there are going to be that many laptops as of right now that would have this processor inside; still, I'll search around and list however many I could find, and then keep updating the list as I see new laptops in the market.
If you've read a few of my initial posts, I've always recommended the Acer Predator Helios 300 laptop to everyone for almost every task- not anymore! From now on, I'll get this laptop and recommend this one to everyone, no matter what the use-case may be. Of course, only if they have the budget for it. 😅
>>>>>>>>>> Check Price <<<<<<<<<<
I 100% recommend the Zephyrus G14, but, if you need an Intel option instead, even though the AMD one is more powerful and puts out more performance per dollar and can almost handle anything you throw at it, I'd say take a look at this Dell XPS 15. It's also a stylish, modern, and sleek looking and an overall lightweight laptop if you are into those types of designs.
Specs: Intel i7-10750H – GTX 1650 Ti 4GB – 15.6″ Full HD 144Hz 3ms IPS Display – 16GB Dual-Channel DDR4 – 1TB NVMe SSD
Now, this Dell XPS 15 has almost the same specs as the Helios 300, except that it has a weaker GPU; GTX 1650 Ti while the Helios 300 has a more powerful RTX 2060. In short, the Dell XPS has less to offer in terms of performance for a higher price.
Although it has a bigger 1TB NVMe SSD, then again, we don't really gain anything from an SSD while editing videos, do we? Other than storing the files, we're editing in the same drive, and after the editing's done, those files are moved from the C drive anyways.
The Dell XPS in my opinion has a higher price because of its sleek and modern looking design. So if you care about the looks, yes, definitely go with the XPS. But, if you care more about the performance, I'd go with the Helios 300, personally.
It also has a 4K panel, which contributes to a higher price tag, so if you edit 4K videos or would just like a 4K and a more color-accurate panel, yes, the Dell XPS is the laptop to go with, in that case.
But me personally, I do not focus too much on color correction, as I usually edit my YouTube videos over it that does not need to be that high of a quality of production, so I mostly and mainly focus on the performance and specs of the laptops such as a faster and more powerful CPU and GPU and more RAM and an about 500GB of SSD.
Oops! I've recommended Helios 300 in this article as well, but oh well, I guess we'll have to keep this laptop at #3 as a surprise to those who read the article and come up to this point, as you may know, most people just skim the text and miss out on a lot of juicy details. 😉
>>>>>>>>>> Check Price <<<<<<<<<<
Although I said that I wouldn't recommend Helios 300 again, I had to this time. Because if you don't care about design and sleek and modern look, and you need a laptop that's more powerful than the Dell XPS in terms of GPU, but costs less, this is the laptop you need to be looking at then.
Specs: Intel i7-10750H – RTX 2060 6GB – 15.6″ Full HD 144Hz 3ms IPS Display – 16GB Dual-Channel DDR4 – 512GB NVMe SSD – WiFi 6 – RGB Backlight Keyboard
Helios 300 has a FAST 10th gen i7 CPU, as mentioned above in the specs. It's a 6-Core CPU, meaning it meets our high-core count requirement that needs to be able to use Premiere Pro optimally.
It also has a GTX 2060 6GB GDDR6 GPU that's freakish at this price point, in my opinion. Although Premiere doesn't require much GPU power and has only a few effects that require it, when it does need the GPU, you'll feel at ease that you've given it one of the best GPUs you can get your hands on in the market at the moment.
The wicked fast i7 Processor paired with a Full HD 144Hz IPS Display will make sure that you experience every bit of smoothness your machine has to offer with its beastly specs. You'll notice it while editing video or playing games, which I am sure you'll be, because who wouldn't play at least one game on a gaming laptop, even though if they've purchased it "just for work." 😉
It has a 16GB of DDR4 Dual Channel 2933MHz RAM that's also going to help you increase a little bit more performance while editing videos. As I'm sure, you already know that Dual Channel helps out as well in these kinds of productivity tasks in applications such as Premiere.
Also, the 512GB NVMe SSD is probably more than enough to store your main Operating System as well as the Adobe software suite and all the cache files that Premiere builds while you're editing your videos.
I'd recommend that you keep every file on the same SSD that it comes with, and then edit those videos off of this SSD and not store it on an external HDD and then edit from there, as this would make things much slower and you'll feel like you've wasted your investment- the laptop wasn't worth it! 😅
My Experience with Helios 300 (2017)
It may seem that this is the laptop you need to buy, but trust me, after experiencing this laptop for three years now, I can safely say that my experience with Zephyrus G14 is going to be at least 4-5 times better than I had with this Helios 300 from Acer.
Therefore, I'd recommend you give Zephyrus G14 a shot. Because if Helios 300 sounds like the perfect laptop for you, Zephyrus G14 would be a dream laptop for you in that case, as it is for me right now. Otherwise, I would have purchased it already and reviewed it here on this blog as well.
With that out of the way, now you can read my experience with the Helios 300.
If you've read any of my previous laptop posts, you know that I've been using this Helios 300 laptop for almost three years now and never had a complaint! It's a great value laptop, I believe, if you're looking for an Intel-based 10th Gen laptop right now, that has all the top-notch specs at the lowest price possible.
Although, as I said, my research wouldn't be perfect as I am only a human being, so please if you do find a better deal or a better laptop overall than this Helios 300 in the same price, please comment its link below, I'd love to feature it as well.
That said, In my experience, you'll not find any laptop that's a better value and offers more price to performance than this one from Acer, because I did look around quite a lot when I finally settled on this one. It has all the latest and greatest features and specs you see around in other and more expensive laptops but at less price.
Now my best guess would be that people aren't interested in bulky laptops these days, which is why not many people talk about this laptop other than those who are on a budget like I was when I was looking for a gaming laptop.
Also, even though this is a gaming laptop, it is an absolute beast when it comes to video editing! Which is why I've featured it here in this video edition laptops section. I've been using it to animate logos on After Effects, to edit videos on Premiere Pro, and to do my YouTube thumbnails on Photoshop- everything worked great!
There's one thing I do not like about it anymore, though!
It's gotten old, sadly. I bought the 2017 version in 2018, and since then, Acer has released three more generations, and mine now is three generations old. I am really craving to upgrade it to the most recent version as soon as possible.
Laptops for After Effects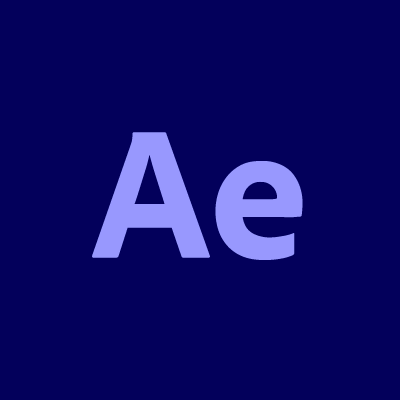 Finally, we're done with the Premiere Pro laptop recommendations. Let's now move on to the After Effects geeks and serve their needs!
I've also had the pleasure of using After Effects like for three years now, in fact, that's what I actually used to do on my Helios 300; after effects, photoshop and premiere. All this time, I've been learning from the School of Motion's free YouTube videos. In March 2019, they made a video about Building a PC for After Effects, I've mainly taken the information that I'm going to share here from that video.
But, I'll still embed the original video here, in case you need to check it out yourself or in case I leave something important out, and you can catch it later.
They interviewed two guys from Adobe that were involved in the development of After Effects and asked them what would be the best spec PC for using after effects. And they shared a few tips with them, which they applied while building that PC, and they then named it "Johnny Cache."
CPU
They mentioned that the CPU needs to be of the highest GHz speed possible, and the cores do not really matter after 8-10 cores- the speed does matter all the time.
RAM
They mentioned that the RAM stores your frames as you do your projects inside of After Effects, and when the RAM fills up completely, the program then tries to save the extra frames on your drive, which is not as fast as it is when it is being stored in the RAM. So, long story short, get as much of RAM as you can afford, or can get.
GPU
In the interview, those guys mentioned that After Effects does not take advantage of multiple GPUs, so get a single GPU that kicks ass!
Storage
Storage needs to be as fast as possible! For that, an NVMe SSD is recommended, especially from Samsung, as their SSDs are the fastest in the market these days. The one they used was the 970 Pro from Samsung.
Keeping all these things in mind, I'll now pick one or two laptops for you that meet these requirements, and can be equivalent of a custom PC for traveling; because being at home, it is always recommended that you get a desktop PC built. After all, these laptops are trying to replicate their power in a portable device, but can not match them ever; these can get close, but can't match them.
I didn't care about the budget when I was looking for the best laptop for after effects, because people who are into after effects, will make that investment back very quickly, but the laptop will stay with them forever!
Specs: Intel i9-10980HK – RTX 2080 Super Max-Q 8GB – 17.3″ FHD IPS-Level 300Hz 3ms – 64GB DDR4 RAM – 2TB NVMe SSD
This laptop from MSI checks all the boxes that we've discussed before. It's an excellent laptop for the price.
It has an i9 10th gen processor while the video from School of Motion only had the 9th gen CPU, so this one is going to be a bit faster and more optimized for better performance while consuming less power; a more stable processor overall.
Even though this is a great after effects laptop because of its wicked-fast processor, it still wouldn't be able to beat the Zephyrus 14 that we talked about earlier as the #1 pick for video editing category. So this laptop from MSI is only recommended for after effects use, not if you want to use it for general tasks and overall as a productivity laptop. Because, for that, the Zephyrus 14 is the king, no one comes even close!
As we talked about before, that the GPU has to be top-notch, and this one is a top-notch GPU that this MSI laptop is housing. It also has an 8GB of GDDR6 memory, which should be enough for most mid to advanced after effects users.
It has 64GB of DDR4 RAM, and as discussed, get the RAM to as high of a number as you can, because the RAM stores the frames when you're doing your projects inside of after effects and when it is full if it is like 16GB or something.
It has to store the rest of the frames on your storage drive, which is way slower than the RAM; hence the RAM needs to be more than you think you would need.
Speaking of slower storage of frames on the storage drive, the SSD that's in this laptop is a FAST NVMe SSD, and its a 2TB of SSD at that, which should be a good start and will not require an upgrade anytime soon, hopefully.
>>>>>>>>>> Check Price <<<<<<<<<<
Again, I'm recommending this laptop for a certain tasks only now, and as a general overall productivity champ laptop, I would 101% recommend the Zephyrus 14.
The Helios 300 I have listed here for people who can't afford the #1 pick for after effects- CUK MSI GS75 Stealth. Otherwise, if you can afford that laptop, that's the one you should get then.
Specs: Intel i7-10750H – RTX 2060 6GB – 15.6″ Full HD 144Hz 3ms IPS Display – 32GB Dual-Channel DDR4 – 1TBGB NVMe SSD
Helios 300 comes with the 10th gen i7 processor that is fast as well, but not as fast as the MSI's i9.
Still, it is an excellent option for people who are beginners in after effects and are looking for a good starter laptop to start their career or are just on a budget and do not want to go with the MSI option.
It has 32GB of DDR4 ram, which is not as good as the 64GB in the MSI stealth on the number 1, but it is better than having 16GB of ram, as the ram quickly fills out if you're doing higher resolution projects than 1080p.
>>>>>>>>>> Check Price <<<<<<<<<<
Laptops for Gaming
Now, in gaming, you really need to be focusing on the processor speed mainly, meaning single-core performance like Intel focuses more on that, and not multi-core performance as AMD's Ryzen.
That said, It is still worth considering AMD's Ryzen lineup for gaming as well, just as it is a King of Productivity laptops and computers right now, it can also be a gaming monster, especially when you're playing at higher resolutions, higher than 1080p and higher settings for more clarity.
Because the higher you'll go, the higher the core count of the CPU is going to matter, and the higher the power the game will require, which an Intel CPU can not simply output with their current 14nm lineup, while AMD has already gone down half to 7nm processors.
The lower this number is, the higher the power a CPU or processor can output in less amount of power consumption.
Why does that matter?
Because it reduces the chances of heat-ups, and increase the battery power and also increases the performance of the laptop compared to an Intel laptop, which will cost higher but will output less performance in real life.
Even in gaming too, if you're gaming at higher resolutions as mentioned earlier, than the standard 1080p resolution.
It clearly shows in Linus' video, where he reviews and tests the Ryzen 9 4900HS laptop against two Intel laptops; one of which looks like a full-fledged desktop at this point because of the cooling it needs to provide to that 14nm processor and keep it from dying on you while it's on load.
Check it that video out here, if you haven't already watched it:
Keeping all these things in mind, I'd still go with the Zephyrus G14 that has the Ryzen 9 chip inside that little puppy.
Why?
Because even if you want to game at 1080p resolution, this laptop will still offer great performance in gaming, because the CPU is that much powerful.
Also If you decide to go to like 1440p or 2k gaming, even then it will make sense to have a Ryzen laptop because it is going to beat an Intel laptop any day as the 2k gaming would require more horsepower out of that CPU which Intel CPU's are clearly incapable of at this point in time.
These two are the main reasons I'd personally still go with any Ryzen laptop for gaming as well.
On top of that, I'm a power user and a productivity user of computers, which means that the Ryzen laptop will help me out with that side of things as well.
If you're on a budget, I'd recommend that you go with a Ryzen 5 laptop then, because they're very affordable. Even the Ryzen 5 laptops are beating Intel's i7 processors.
>>>>>>>>>> Check Price <<<<<<<<<<
Because this laptop provides insane value at this price point that I haven't seen on any other laptop, this is the reason I'm recommending it all the time if someone wants an Intel laptop for gaming that provides the most bang for the buck, without cutting corners.
If you're still into Intel laptops and do not simply want to go with the Ryzen one; if you care about those extra 10-15% frames per second that Intel still has the edge over Ryzen CPUs in gaming at 1080p, yes you can consider this Helios 300 laptop for that reason.
>>>>>>>>>> Check Price <<<<<<<<<<
Laptops for 3D Modeling
Again, the same story goes here. If your 3D software supports multi-core processors or relies heavily on multi-core processing, then something like a Ryzen 9 laptop would be the best choice, such as the Zephyrus G14 that I've recommended a few times before.
But, if the software is geared more towards taking advantage of single-core processing speed, like and AutoCAD relies mostly on single-core performance, then you'll have to go with an Intel laptop, and I'd recommend the Helios 300 with i7 10th gen CPU.
How can you know if your 3D software is a multi-core loving software or a single core? Well, simply go ahead on Google and type something like "AutoCAD multi-core processor" I did the same thing, and here's what came up.
AutoCAD favors single core with fast speeds, so the Helios 300 would be the better choice here instead of the Zephyrus G14. The opposite would be the case in software like Premiere Pro, where it takes full advantage of multi-core processing and speeds things up based on that.
Laptops for Programming
If you're just a beginner programmer and do not have a high budget yet, I'd say get the Lenovo IdeaPad 3 that I have featured in Laptops for Blogging section.
But, if you can afford it, the overall champ of productivity laptops is the Zephyrus G14, get that, and you'll enjoy it for almost half a decade, as long as it keeps running.
I've reviewed it in just the next section that's coming, so I'll not be going over its specs here twice, to avoid having to repeat the same thing.
Laptops for Blogging
Bloggers have to write mostly if they're publishing themselves, and to design the thumbnails for their articles, and they'll be using Photoshop.
Others will be using services like Canva to avoid the hassle of having to install Photoshop, and keep it up-to-date and save some space too that the installation of that software would take up.
For those who do use Photoshop, I'll go ahead and list one or two laptops that can help you out; a laptop that doesn't cost an arm and a leg and still helps you out build your business for as long as possible with needing to upgrade to another more powerful laptop.
Specs: Ryzen 5 3500U – 8GB DDR4 RAM – 256GB SSD – AMD Radeon Vega 8 Graphics
This laptop has a Ryzen 5 CPU inside, and I believe it would be enough for performing all the tasks a typical blogger would need to perform, such as using Photoshop and editing images for using on the blog articles and using MS Office.
Its 8GB of DDR4 ram also can handle all these tasks, no problem. The 256GB of SSD is also enough for someone who's a blogger and only writes text files, which are Megabytes in size at max, and usually in Kilobytes.
The .PSD files and image files and Windows 10 operating system all that would also fit just fine in this storage capacity, but still, if you're interested in upgrading the storage, feel free to get an external HDD or an external SSD.
If you want to see how this processor performs, feel free to check out this video from GeekyRanjit.
>>>>>>>>>> Check Price <<<<<<<<<<
Laptops for Power Users
For power users who do almost everything on their laptop, such as gaming, video editing, live streaming, and just about everything you can think of that pushes the computer to its boundaries. For them, the Zephyrus G14 is the laptop I would recommend a hundred percent.
I think you knew it was coming! 😉
Because this is the best laptop right now for overall productivity, and a power user does just that, productivity and multitasking. I'm a bit of a power user myself, so I know what laptop I crave and why, and that's the reason I've recommended the Zephyrus G14 because I've wanted to get this laptop ever since I came to know about it from Linus' video that I've already embedded like two times in this post.
Right now, I have the Helios 300 laptop from 2017, and I'll probably sell it to one of my younger siblings and get the Zephyrus G14 as soon as possible, or maybe even wait for AMD to release a new generation of CPUs and see if they're even more powerful? If they are, I'll get one of those then.
But really, my ultimate goal is to build a powerhouse custom built Desktop Computer one day, because that's where the real power is, to be honest. These laptops I'm only after them because they are portable, and I'm mostly sitting on my desk using the laptop all day while it is plugged in, so what I need is a desktop computer.
Still, the laptop just seems so cool, and the freedom of being able to take it with me whenever the situation arrives, keeps me hooked to laptops for now.
Conclusion
To sum it all up – if you can afford it, get the Zephyrus G14 laptop. It's the King of Productivity laptops right now. Not that the laptop itself is the king, the Ryzen 9 4900HS CPU that's inside, is the real king, and the laptop only has featured it, so the laptop and the company who made the laptop also are also enjoying a piece of that exposure.
It does not matter what you do when it comes to productivity; the Ryzen 9 4900HS is the processor you need to be looking at in a laptop, that's the main king who's handling all the productivity.
Other than the Zephyrus G14, there are a few more laptops that I've suggested for certain types of productivity tasks, for that you'll have to read the whole article or, at least, skim through it, so you get the idea.
Hopefully, this article was helpful. Please share this article with whoever is looking for a new productivity laptop out there in your family or friends circle.
See also related to productivity :
Do You Need A Silent Mouse?
Best Laptop Table